Phoca Gallery 2.2.1 Beta has been released. Since this version, subcategories and back link button can be displayed above the images in category view (subcategories in category view can be displayed as categories in categories view). See demo.
Phoca PDF component and Phoca PDF Content Plugin have been released.
Phoca PDF component enables you to set and create PDF documents in Joomla!.
The whole Phoca PDF framework contains:
Phoca PDF component
Phoca PDF fonts
Phoca PDF plugins
Phoca PDF component uses TCPDF library for creating PDF documents. After installing this component you need to install and enable Phoca PDF plugin - specific plugin for specific part of Joomla! (e.g. plugin for content). You can manage Phoca PDF plugins in standard Joomla! Plugin Manager.
There is one font included in Phoca PDF component but you can install other Phoca PDF fonts (fonts contain large files so they are not included in basic Phoca PDF component installation package). Fonts are TCPDF fonts, so a lot of different font types can be installed in Phoca PDF.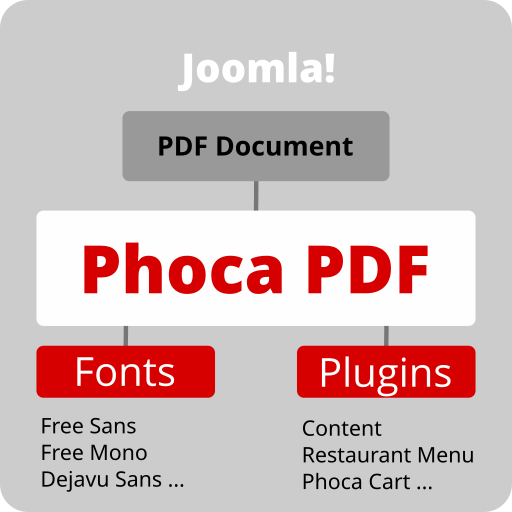 Requirements:
Joomla!1.5 (stable or any later version)
PHP 5 (or any later version).
See Phoca PDF site for getting more information.
Phoca Gallery version 2.2.0 Beta has been released. New features:
Java Upload (in backend, in frontend) added. Java Upload makes possible: multiple uploading, resizing of original images, rotating of original images.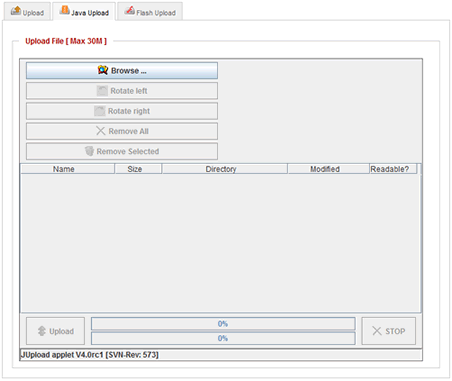 New option added: External link 1, External link 2. You can add two external links below the image in image box. These external links can be displayed as text or as an icon. See demo - Phoca Templates (Download and Demo are displayed as external links)
Information about main functions, which are or aren't supported on the server (GD functions, Exif function, ...), is displayed in admin.
Camera information icon added. Exif information can be displayed in Phoca Gallery now. See demo.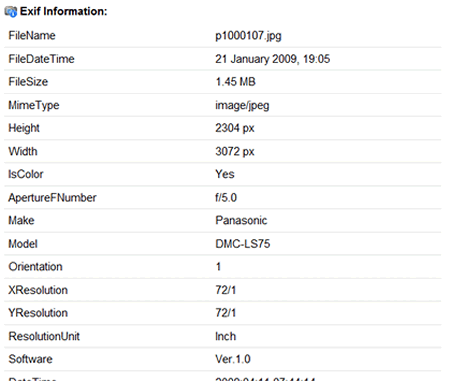 Shadowbox - domready event is used
Alias of category name will be created automatically
Switch image is not displayed when the category is empty
Geotagging can be assigned to category or image.
Bugs fixed:
Pagination in administration fixed
Missing page title in Categories View (Google Maps) added.
Phoca Download Version 1.0.6 beta has been released. Minor bugs were fixed in this version and new features added:
New parameter added: Display or hide most download files
Bug with clear:both in sections view fixed
New link added in administration. Link to User Statistics where you can see list of users and count of downloaded files by users
Count of categories / Count of files is now displayed next to section name in sections view.
You can download new version here: