In the ever-evolving digital landscape, having a robust online presence is crucial for businesses in various industries. Real estate is no exception, and creating an effective website for selling apartments or offering rentals demands a strategic approach. This article explores the advantages of using an ecommerce extension, specifically the Phoca Cart extension for Joomla, to build a comprehensive platform for apartment and office sales or rentals.
What is therefore important, for example, when selling apartments or offering an apartment for rent:
Listing of All Apartments
The foundation of a successful real estate website lies in the ability to showcase all available properties. Phoca Cart's structured approach allows for a detailed listing of apartments, ensuring that potential tenants or buyers have access to a comprehensive inventory.
Search and Filtering
The search and filtering functionality is paramount for user convenience. Phoca Cart excels in this aspect by enabling the assignment of various tags, labels, custom fields, attributes, specifications and parameters to each apartment. This facilitates easy searching and filtering based on specific criteria such as floor, layout, area, and price.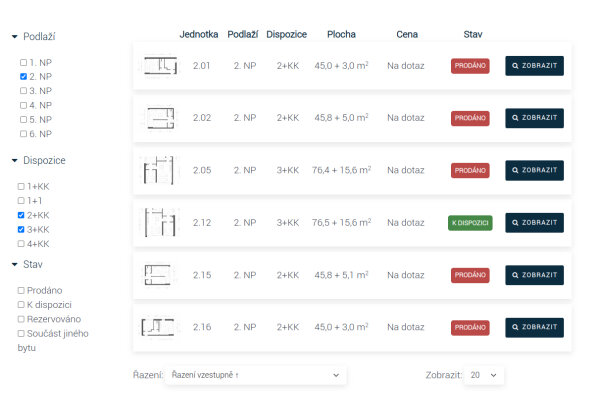 Interactive Floor Plans with SVG Scheme

Phoca Cart takes user experience to the next level by offering SVG scheme. This feature allows the integration of interactive floor plans, simplifying the selection process for users. Individuals can easily navigate through different floors and housing units, enhancing their overall engagement with the website.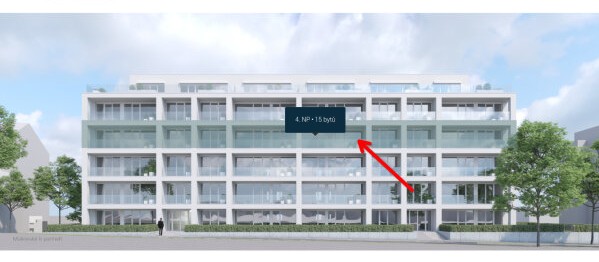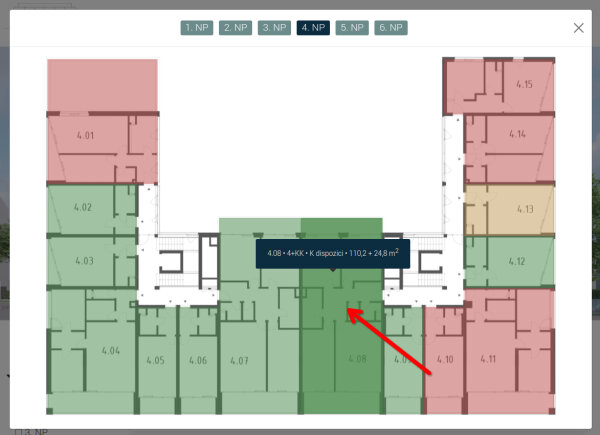 See: Phoca Cart SVG Scheme module
Association with Downloadable Documents

Each apartment can be associated with downloadable documents, such as detailed specifications. This feature provides users with essential information at their fingertips, contributing to a transparent and informed decision-making process.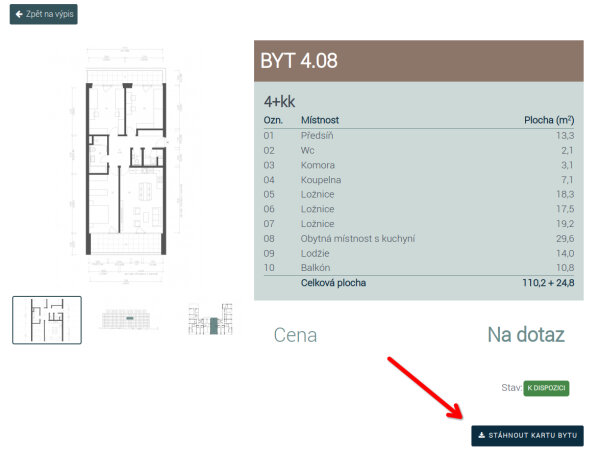 Unlimited Images for Each Apartment

Visual appeal is crucial in the real estate sector. Phoca Cart enables the display of an unlimited number of images for each apartment, allowing for a comprehensive visual representation. This helps potential clients get a clear understanding of the property's features and aesthetics.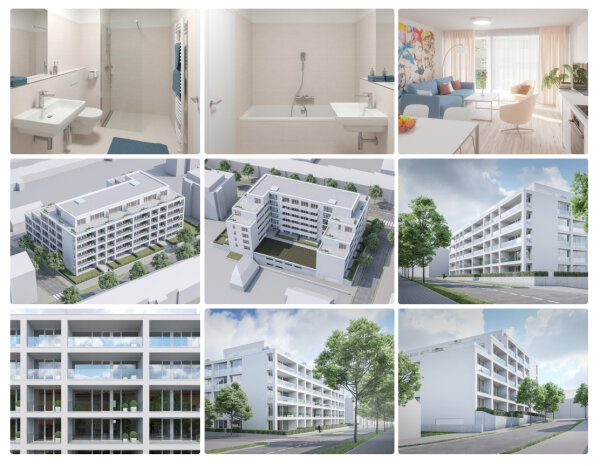 Extensible Descriptions with Joomla Content Plugins

Phoca Cart seamlessly integrates with Joomla content plugins. This means that apartment details can be presented using various external Joomla content plugins, enhancing the flexibility and richness of the content displayed on the website. These can be, for example, additional images from Phoca Gallery or downloadable files from Phoca Download. It can also be a map displayed using Phoca Maps.
Direct Ordering or Inquiry Forms

Users should have the option to either place direct orders for apartments or submit inquiries. Phoca Cart supports both functionalities, providing a versatile platform that caters to different user preferences and requirements.
AI-Enhanced Descriptions and Meta Information

A cutting-edge addition to Phoca Cart's capabilities is the integration of AI. This feature enables the automatic generation of property descriptions and meta information, ensuring that each listing is not only comprehensive but also optimized for search engines. This innovative addition adds a layer of efficiency to the content creation process, enhancing the overall functionality of the website.
Tailored Administration for User Roles

Efficient administration is vital for managing the property database. Phoca Cart allows for customization based on individual user roles. For instance, real estate agents can be granted access to specific administration features, such as updating prices or changing the status of apartments. The system also supports bookmarks, streamlining access to frequently used actions in the administration panel.
Checkout out Phoca Desktop System plugin for creating shortcuts to unique tasks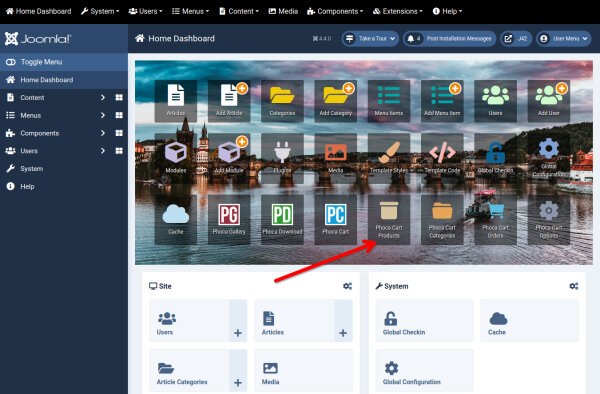 Using CSS, administrators can customize the administration view for selected employees. For example, real estate agents do not need to see all possible fields in the product editing and only need to see two fields for editing - price change and apartment status change.
In conclusion, leveraging Joomla and the Phoca Cart extension offers a powerful solution for developing a sophisticated website dedicated to selling apartments or offering rentals. The comprehensive features provided by Phoca Cart, from detailed listings and interactive floor plans to extensible descriptions and tailored administration, make it an ideal choice for real estate professionals looking to establish a strong online presence. By utilizing these tools effectively, businesses can create a user-friendly and efficient platform that caters to the diverse needs of both property seekers and property managers in the real estate market.