Multibox is specific feature of displaying detail window in Phoca Gallery. In Multibox following parts can be displayed:
Image (image is displayed as default) or YouTube video
Title of image
Description of image
Uploaded By Information
Image Rating
Map (displaying marker for the image)
Image Tags
Image Comments
Thumbnails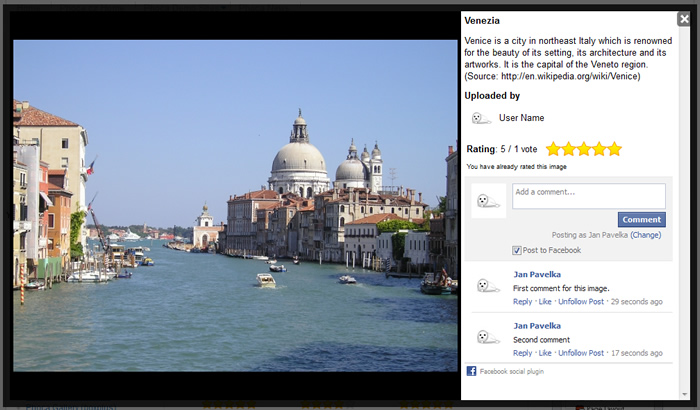 Displaying of image and above listed parts can be set in parameters and designed in CSS. Multibox can be designed similar way like e.g. image gallery feature in Facebook, see
demo
(click on image to see detail window).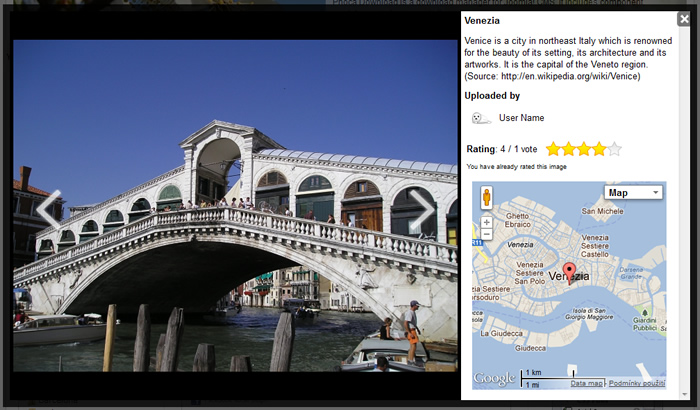 Multibox feature only works with iframe methods: Standard Popup Window, Modal Box, Highslide JS, boxplus. No Popup method can also be used (of course, template should be correctly set for displaying it).