Phoca Download File Module - displays a list of files (e.g. latest files) in module position or RSS of files.
Requirements:
Joomla!1.5, Joomla! 2.5, Joomla! 3 or any later version
PHP, MySQL - see requirements for each Joomla! version
Phoca Download component.
This module is available for users who participated in the development of free Phoca extensions (with regular writing of documentation, regular making translations or making a donation to the project). Get more infomration on:
contact page
or ask per email: info [at] phoca [dot] cz. Thank you.
 Phoca Download File Module - Joomla! 3 (parameters screenshot):

 Phoca Download File Module - Joomla! 2.5 (parameters screenshot):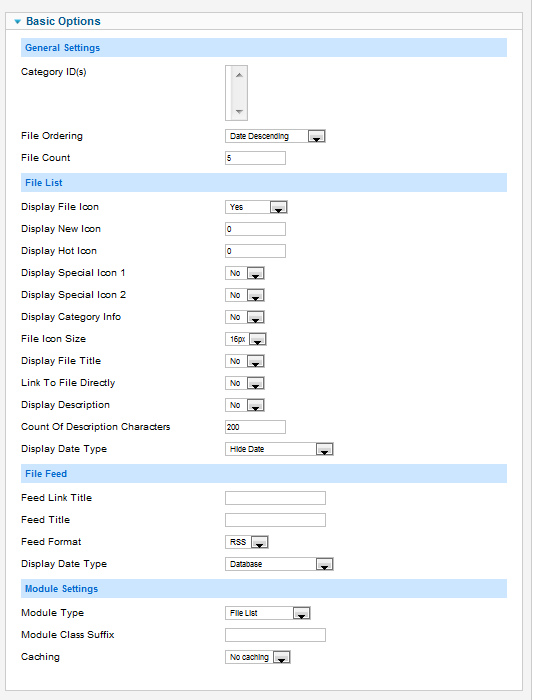 Phoca Download File Module - Joomla! 1.5 (parameters screenshot):