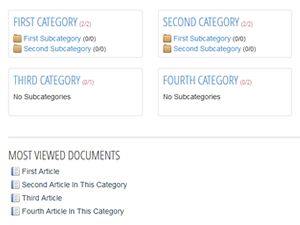 Phoca Documentation component version 3.0.1 and Phoca Documentation Navigation plugin 3.0.1 have been released.
Download component: Phoca Documentation component download site.
Download plugin: Phoca Documentation plugin download site.
Changelog:
Overwritten for Joomla! 3.2
Changed most of the code which caused Strict standards warnings (if you find some place where Strict standards warnings are displayed, please report it in Phoca Forum. Please, enable displaying of Strict standards warnings on development servers only)
Added new parameter - Category ordering
Added new parameter - Article ordering
Added new parameter - Load Bootstrap
Added new theme - Bootstrap
Optimized database queries in Categories view
Optimized database queries in Phoca Documentation Navigation plugin
Added access rules for articles listed in Category view.
If you find any bug, please report it to Phoca Forum. Thank you.