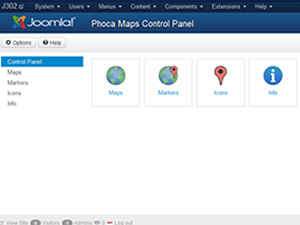 Phoca Maps component version 3.0.0 Beta has been released. It is development version designed for testing purposes. Use it only on development sites.
Download: Phoca Maps download site.
Changelog (compare to Alpha version):
Added batch support for Maps
Added batch support for Markers
Added new parameter - load API with SSL support
Added new CSS (Parts of map will not be in conflict with specific CSS frameworks)
If you find any bug, please report it in Phoca Forum. Thank you.
Google™ is a trademark of Google Inc.
Google Maps™ is a trademark of Google Inc.