Phoca Photo is Joomla! CMS component - it displays images on Joomla! site. It includes categories view (list of categories), category view (list of images) and image (detail) view. Phoca Photo is lightweight version of Phoca Gallery. It doesn't include any administration (images and categories are managed by Phoca Gallery administration). It includes only lightweight frontend views which load the content fast and simply on the website.
In comparison with Phoca Gallery it does not include:
ACL function
Comments
Rating
Different popup features (only one is included)
Geotagging
Frontend upload and managing
Statistics
External links
Virtuemart link
Cooliris, etc.
It should be used on sites, where only categories and/or images will be listed - without any extra features.
Requirements:
Joomla! 3 (stable or any later version)
PHP 5 (or any later version) - see Joomla! requirements for each version.
Phoca Gallery 4 (stable or any later version, for managing images and categories in administration)
 Phoca Photo - responsive category view displayed in mobile phone: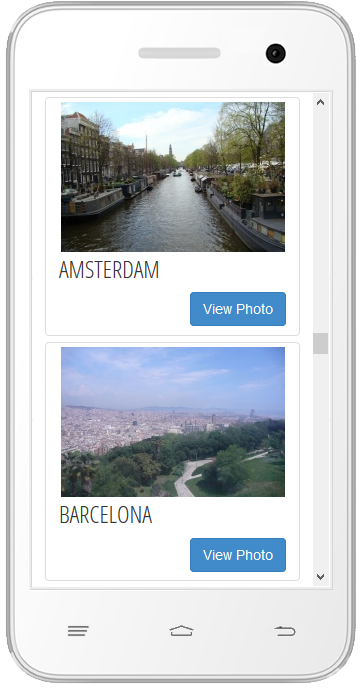 Phoca Photo - responsive detail view displayed in mobile phone: