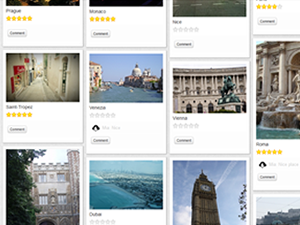 Phoca Gallery component version 4.2.2 has been released.
Download:
Phoca Gallery component download site
Demo:
Phoca Gallery and Joomla! 3 demo site - categories view
Phoca Gallery and Joomla! 3 demo site - category view
Changelog:
Tested in Joomla! 3.5
Updated code to support JComments
Added support for https in external links
Updated code to support Facebook Application API 2.5 (see documentation)
Searching of subcategories in administration is now possible
Added new parameter: Display menu link title
Added option to display folder icons (small, medium) in categories view
Added option to display description in Detail Window - Magnific - image only
When new image is created, the category will be preselected - value is taken from image list (category filter)
If you find any bug, please report it to Phoca Forum. Thank you.