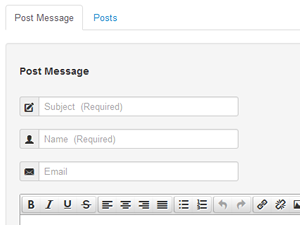 Phoca Guestbook version 3.0.2 has been released. This version is designed for Joomla! 3.2.
Demo: Joomla! 3 and Phoca Guestbook demo site
Download: Phoca Guestbook download site
Changelog:
Added new conditions to display delete and unpublish icons in frontend in Bootstrap 2 or Bootstrap 3 or Non Bootstrap templates
Fixed minor language typo error
Changed most of the code which caused Strict standards warnings (if you find some place where Strict standards warnings are displayed, please report it in Phoca Forum. Please, enable displaying of Strict standards warnings on development servers only)
Subject not more required in administration
If you find any bug, please report it to Phoca Forum. Thank you.