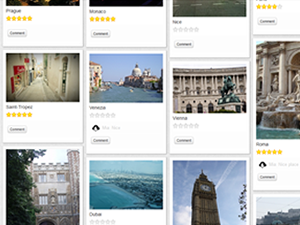 Phoca Gallery version 4.1.0 has been released. It is Joomla! 3.2 component.
Download:
Demo:
Phoca Gallery and Joomla! 3 demo site - categories view
Phoca Gallery and Joomla! 3 demo site - category view
Changelog:
Changed most of the code which caused Strict standards warnings (if you find some place where Strict standards warnings are displayed, please report it in Phoca Forum. Please, enable displaying of Strict standards warnings on development servers only)
Added legacy parameters for categories view: Displaying Style, Equal Percentage Column Width, Box Width, Number Of Columns
Fixed minor design issues in administration (adapted to Joomla! 3.2)
Added new CSS code - to not be in conflict with Bootstrap 3
Fixed problem with displaying images selected by the tags
If you find any bug, please report it to Phoca Forum. Thank you.