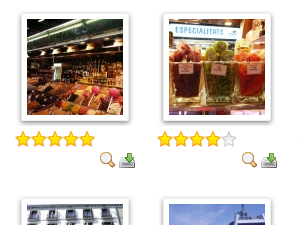 Phoca Gallery version 3.2.5 has been released. This version is designed for Joomla! 2.5.
Download: Phoca Gallery download site.
Demo: Phoca Gallery and Joomla! 2.5 site.
Changelog: Changed code for export/import albums to/from Facebook profile or fan page albums. The code was tested 14 days with old and new Facebook applications, with old and new Facebook profiles, with old and new Facebook fan pages. Tested on localhost and different servers. There are new code parts to hadle different behaviour. So, hopefully, it will work on most of servers, applications and sites.
If you find any bug, please report it to Phoca Forum. Thank you.