Phoca Gallery 3.0.0 Alpha2 has been released.
Download: Phoca Gallery download site.
Changelog (major changes from old version 3.0.0 Alpha1):
Added Multiple Upload feature to frontend and backend. Plupload library is used. The following methods are supported:

Flash Uploader (with or without Chunk feature)
Gears Uploader
Silverlight Uploader
HTML 4 Uploader
HTML 5 Uploader
Browserplus Uploader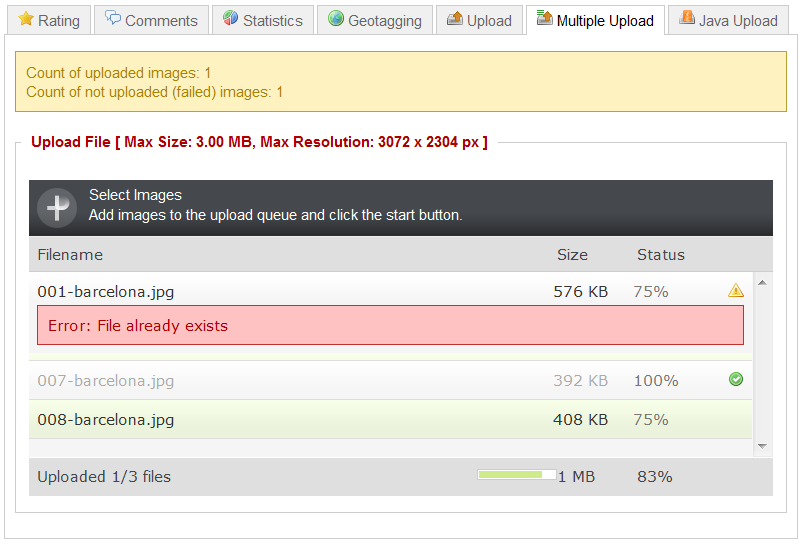 Learn more about the methods and properties that are supported by each browser on Plupload site.

Changed and added language strings
Updated Slimbox library
Added new CSS rules to not conflict with Beez template.
Check out Phoca Gallery 3.0.0 Alpha1 article, where you get useful information to test Joomla! 1.6 Beta2 and Phoca Gallery 3.0.0 Alpha2.