Phoca Gallery Plugin is a Joomla! 1.5 plugin to show categories or images of Phoca Gallery in an article content. For easier aadding of images into article you can use Phoca Gallery Button Plugin.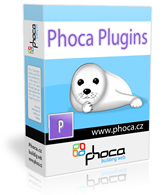 Requirements:
Joomla!1.5.10 (stable or any later version)
PHP 4.4.1 (or any later version) with GD library (graphics library for thumbnails creation)
Phoca Gallery component.