I have issues with two values in the shop (see image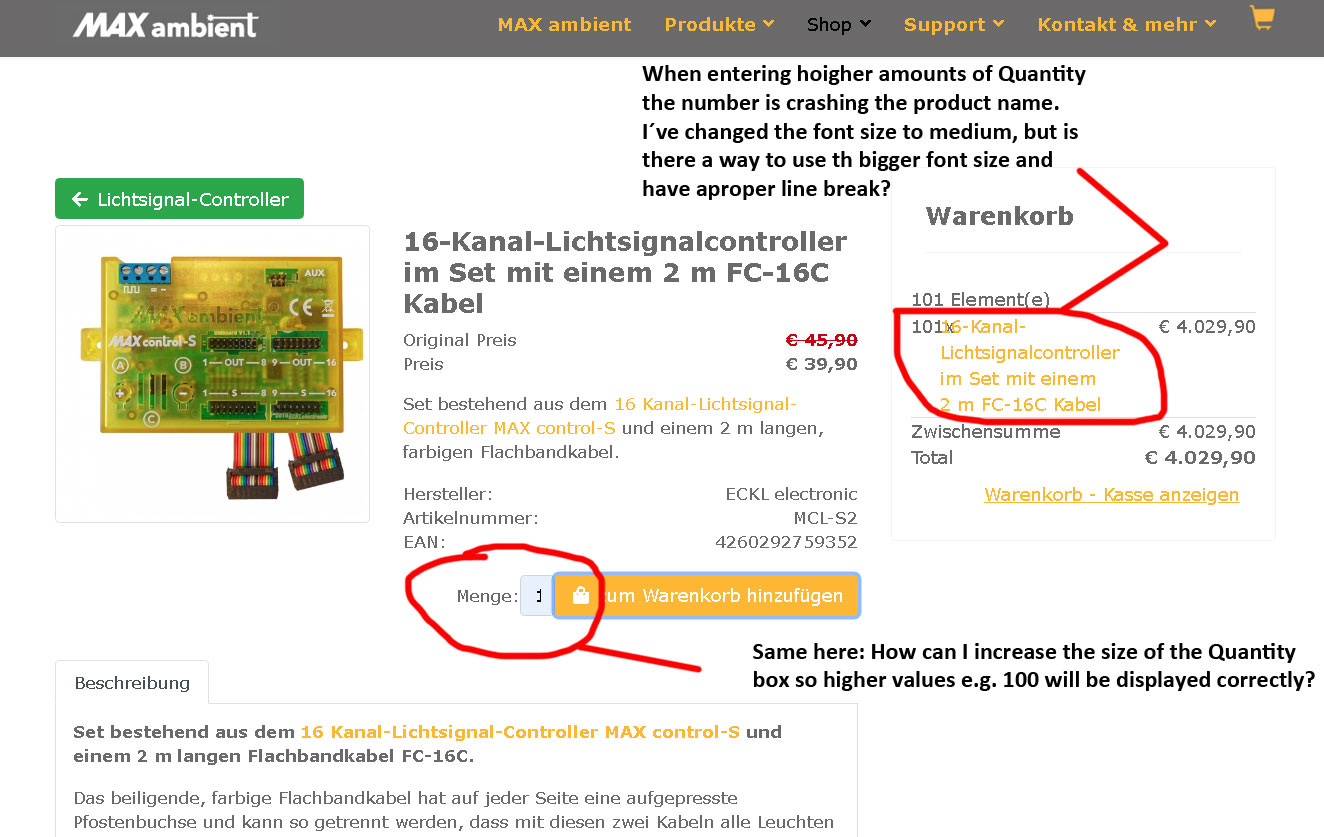 )
When entering higher amounts of Quantity the number is crashing the product name in the cart. I´ve changed the font size to medium, but is there a way to use th bigger font size and have aproper line break?
Same here: How can I increase the size of the Quantity box so higher values e.g. 100 will be displayed correctly?
Is there a list which parts use which classes? So I could search on my own to change sizes and stuff?