Hello,
I'am using phocamaps 3.0.8 with the phocamaps content plugin 3.0.6, the site is set by default in french. I have added a map with OSM on an article but the buttons aren't translated :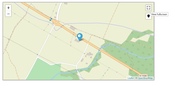 I have enabled debug mode and debug language in Joomla! in hte article where the map is loaded, only the following file concerning phocamaps is loaded :
JROOT\administrator\language\fr-FR\fr-FR.plg_content_phocamaps.ini
In which file are located the translations of button of OSM map ?
Thanks