Hi,
First of all many thanks for this good Joomla component. I like Phoca Download !
At this time I try to customize the design, but I'm not specialized in CSS.
I got an issue as i found that there is always a big margin around download file boxes. (category view)
I tried to switch Grey and clean CCS option, or customized CSS but the result is still the same.
To be sure, I changed all padding value in /components/com_phocadownload/assets/phocadownload.css to 0px or 1px ! Same result.
Were can I find a way to change margin size ?
Is there any sample template available ?
Have you got the CSS and HTML code to get the same result as the example below, displayed on your website ?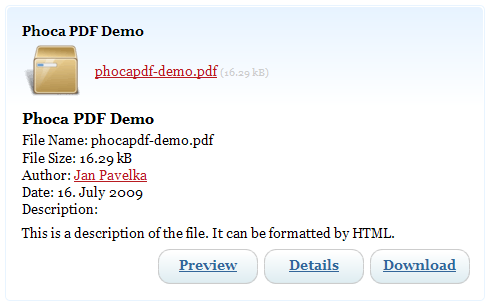 Thank you for your support,
Best Regards,
Lionel