Phoca Newbie

Posts: 2
Joined: 04 Oct 2019, 09:47
---
Phoca Newbie

Posts: 2
Joined: 04 Oct 2019, 09:47
backend --> Components --> Phoca Gallery --> Control Panel --> Options --> Categories View --> Categories View Settings -->
Display Subcategories=No
Display Empty Categories=Yes
Save & Close

done but still not


Regards
---
Phoca Hero

Posts: 7650
Joined: 04 Dec 2008, 11:58
Location: Germany
Contact:
Hi,
just tested with expected result: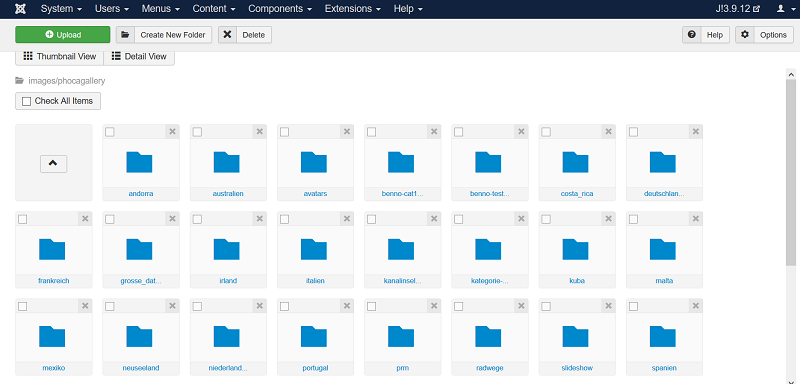 Which version of Joomla! and Phoca Gallery do you use?
Did you test it with different browsers?
backend --> Components --> Phoca Gallery --> Control Panel --> Options --> Categories View --> Categories View Settings -->
Display Subcategories=No
Display Empty Categories=Yes
Save & Close
This has nothing to do with backend categories view inside Joomla! media manager, it's a setting for frontend categories view.
Kind regards,
Benno
---