Copying attributes of products
If one of your product includes attributes, you can copy such attributes from this product to another product(s).
Go to Administration - Components - Phoca Cart - Products. Select products to which you want to copy the attributes and click on Copy Attributes button.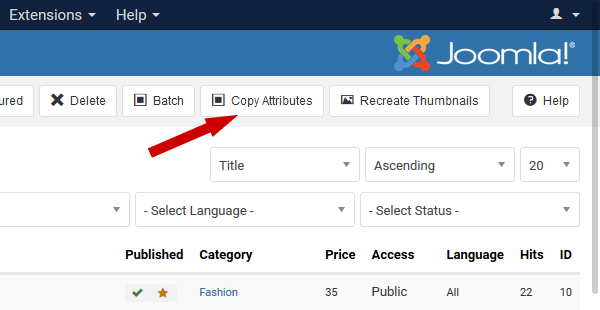 In opened window, select product from which the attributes should be copied and click on Process button.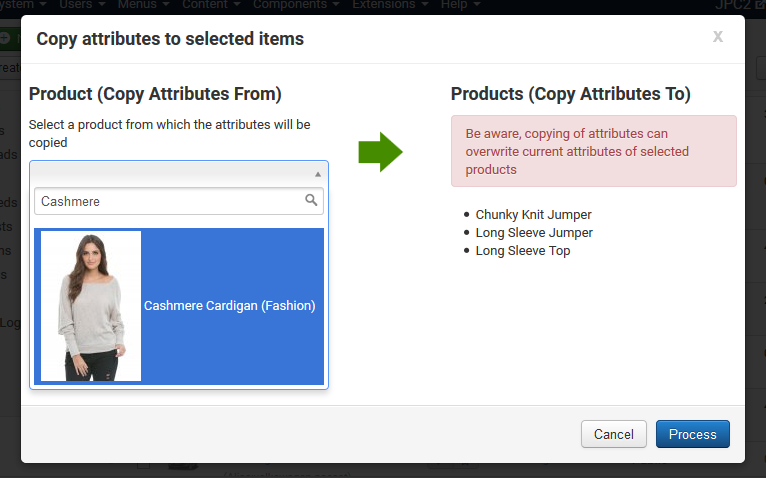 Be aware, copying of attributes can overwrite current attributes of selected products.