Creating a Google AdSense:
Go to Extensions » Module Manager » New » Phoca - Google AdSense Easy and paste your Google AdSense code into AdSense Code field (1).
You can block IP(s) too:

IP(s) Block List field - Add the IP(s) you want to block here. Separate each IP with semicolon (;) (2).
Alternate Content field - Specify alternate content for blocked IP(s) (3).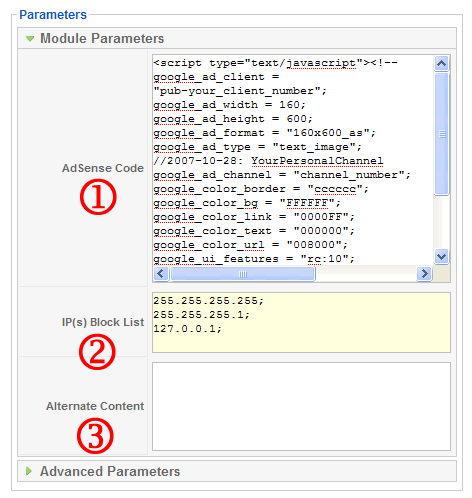 In Advanced Parameters you can change the CSS style of Phoca - Google AdSense Easy box too.