Creating a Google AdSense:
Go to Extensions » Module Manager » New » Phoca - Google AdSense Easy and paste your Google AdSense code into AdSense Code field

(1)

.
You can block IP(s) too:

IP(s) Block List field - Add the IP(s) you want to block here. Separate each IP with semicolon (;)

(2)

.
Alternate Content field - Specify alternate content for blocked IP(s)

(3)

.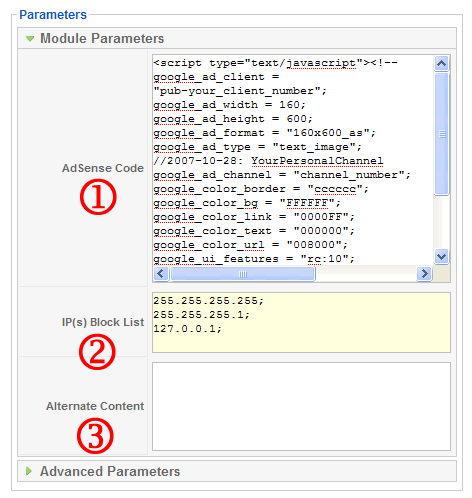 In Advanced Parameters you can change the CSS style of Phoca - Google AdSense Easy box too.
In case, you need to use new way of automatic adding Google AdSense on your site, just use Phoca Site System plugin. With help of Phoca Site System plugin you will be able to add your Google AdSense script link to HEAD tag of your HTML website.